Warid Call Packages Daily, 3 Days, Weekly and Monthly
Warid Call Packages Daily, 3 Days, Weekly and Monthly. Among all the telecommunication networks running in Pakistan, Warid stands in the most creditable locale. It offers unnumbered functional routes that provides long connectivity to friends and family lists for communication purposes. There are more than a million customers of Warid who are proudly availing its services and looking forward for upcoming new tenders. Moreover, Warid services for both pre-paid and postpaid customers are magnificent. According to pre-paid and postpaid requirements and needs, Warid is uttering every essential gaps by providing its considerable and reasonable telecom packages. For smart phone users and for non-smart phone users, Warid's call services and messaging criteria' are remarkable in every aspect.
High speed and high quality signals are emitting from Warid's telecom brand to facilitate its valuable customers. In case of remote or faraway areas of Pakistan, there is no signal problem reported ever for much longer time period. So you can easily use your phones having Warid sim, even in distant areas i.e. highways. Under the term Warid telecommunication brand, there are various services and packages has already running that are gaining more than positive response from its consumers. Warid's packages are divided into categories of daily, 3 days, weekly and monthly. This pattern of time for packages are available for calls, texts as well as for internet. For making sure about call packages by Warid tele brand, here are the details:
Warid Daily Call Package:
In call packages, Warid daily bundle has introduced by Warid network for daily call facility.
You can activate this bundle, place a call to *99*11# and wait for the confirmation reply.
In just rupees 30 plus tax, this bundle will be activated.
200 minutes will be provided by Warid daily bundle for making calls on same network.
Moreover, there will be excessive 20 minutes for making calls on different network numbers.
Not only this, Warid daily bundle gives you 300 SMS, so that can text to any local or same network numbers.
Waiting for internet MBs? Here are they! 30 MBs are also included in this package.
Validity period is:24 hours!
Warid 3 days Call Package:
3 days call package can be activated just by making a call on *99*1#
In just rupees 70 plus tax, this bundle will be activated to your Warid network.
For calling on other Warid networks, there are 300 minutes provided by 3 day call package.
For calling on other local networks, there will be 30 excessive minutes.
For availing free texts, 500 SMS bundle will also be provided on activation of this package.
For using internet services, Warid 3 day call package provides 500 MBs internet data.
Validity period for this offer is:3 days.
Warid Weekly Call Package:
Warid weekly call package allows you to avail considerable services up to 7 days.
Simply make a call to *99*7# and get your package activated.
In rupees 110 plus tax this offer will be provided to your Warid network.
For calling on other Warid networks, 700 minutes will be given.
Extra 70 minutes will also be given by activating Weekly call package for calling on other local networks.
700 SMS bundles are also included.
Consumers can also avail 700 internet MBs.
Validity period for weekly call package is up to7 days.
Warid Monthly Call Packages:
Here is a Warid Mahana offer for its customers to feel free for a whole month.
Simple dial*99*33# and press call button.
In rupees 520 plus tax, you can get this monthly offer.
You will get1500 minutes for Warid to Warid calling and 100 minutes for calling Warid to other network numbers.
You will also get 1500 SMS bundle and 1500 MBs internet data for consuming internet facilities.
Validity period for Warid Monthly Call package is up to 30 days.
Further Information about Warid Call packages:
All the above mentioned packages are applicable on pre-paid subscribers of Warid network.
Warid has all rights reserves to DE-activate or change any of the above offer's or package's charges at any time as well as without being informed to the customers.
For making calls on international numbers, these packages are not available.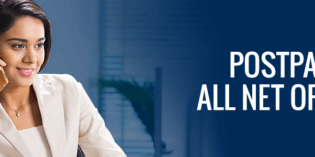 Here is exciting all net calling offer bundles have introduced by Warid with collaboration of Mobilink Jazz. It has launched Warid Postpaid All Net Offers or Bundles for calling on any local network numbers of Pakistan along with cheap charges. Warid has launched multiple bundles to use for a month and make countless calls on […]