Telenor Talkshawk Call Packages Daily, Weekly and Monthly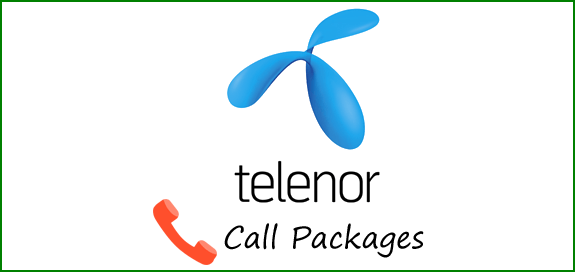 Telenor is highly successive telecommunication brand of Pakistan and it is providing its service throughout in Country from last many years. This network has many mobile users from all across in Pakistan who avail telecom facility of this network on regular routines. The best part is that Telenor has categorized two SIM connections for cellular operators of Pakistan and they can buy any SIM connection as per his/her requirement or desire. Telenor has introduced Talkshawk SIM connection for all those cellular users who mostly communicate via calling hence Talkshawk SIM has created for those people who really like to make lengthy calls through his/her mobile phone. Telenor provides exceptional calling packages for Talkshawk subscribers for using on daily basis and it has introduced countless Telenor Talkshawk call packages for its valued subscribers along with reasonable rates. All those mobile users who are using Talkshawk SIM connection can easily afford any calling package of this network to use without facing any high budget issue because Talkshawk serves phenomenal calling features along with astonishing rates of its consumers.
Telenor has launched Talkshawk SIM connection for providing calling facilities with cheap charges and there are countless cellular operators rely to use Talkshawk connection for making unlimited local phone calls in Pakistan. The service quality is really phenomenal of this network and subscribers don't get to face signal issue while using connection of this telecommunication from anywhere in Pakistan. The largest numbers rural areas cellular operators of Pakistan also consider for using Telenor network for communicating with his/her friends via calling because it provides fantastic signal service in village areas and it also gives quality telecom facility as well in urban areas of Pakistan. Get the details of various Talkshawk call packages details from the below.
Telenor Talkshawk Daily Call Package:
The name of this daily call package is "Talkshawk Full Day Offer".
Subscribers can activate this daily calling bundle by dialing *5*250#.
The charges of this offer are RS 12 plus tax.
Subscribers get unlimited Telenor minutes for calling.
The validity of this offer is one day (24 hours) for using.
Telenor Talkshawk 3 Days Call Package:
Consumers can activate this bundle by via dialing *345*299# and then press call button.
The charges of this feature are RS 34 plus tax.
Subscribers get unlimited incentives for calling on Telenor numbers.
Note: Subscribers can make unlimited calls on Telenor numbers except (7pm-10pm).
The validity of this bundle is 3 days.
Telenor Talkshawk Weekly Call Package:
The name of this weekly call package is "Talkshawk Haftawaar Chaapparphar offer"
Consumers can get this bundle by dialing *5*700# and then press call button.
The charges of this feature to use are RS 74 plus tax.
Subscribers receive 700 minutes for calling on Telenor numbers.
Consumers also receive free minutes for calling on Telenor numbers on Weekend.
The validity of this feature to use for one week (7 Days).
Telenor Talkshawk Monthly Call Package:
The offer name is "Talkshawk Mahana Rakhwala Offer"
Users can subscribe this monthly bundle via dialing *345*30# and then press call button.
The charges of this package are RS 418 plus tax.
It provides 3000 minutes for calling on same network numbers.
It also gives 3000 SMS bundle for messaging on any local networks numbers of Pakistan.
Users also receive 300 MBs volume for availing internet service.
The validity for using this monthly bundle is for one month (30 Days).
How to UN-Subscribe Talkshawk Call Packages:
Consumers don't need to DE-activate any offer. All these packages will be DE-activated after end of validity.
Further Information:
Talkshawk users are eligible for availing these calling packages of Telenor network.
These packages are available to use for prepaid subscribers of this telecommunication.
Subscribers receive confirmation message after activation any package from help-center of this network.
Call setup charges will be charged of RS 0.15 on every call connection.
There are no hidden and extra charges.
International calling service is not included in these features.
Subscribers can also use other Talkshawk call offers from these packages.
All taxes will applicable to use these packages.
This network reserves authority for changing incentives and charges of these packages at any time without giving notification of its consumers.
Get more Talkshawk calling offers details from the below.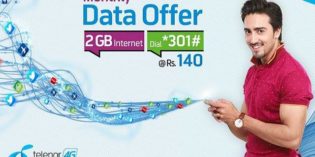 Telenor introduces latest internet bundle for using unlimited internet service for a month. This offer has generated for those cellular operators who are internet lovers so they just need to subscribe Telenor Monthly Data offer to avail internet facility for a month. As we all know Internet usage has increased in this modern world and […]