Zong 2G Internet Packages Daily, Weekly and Monthly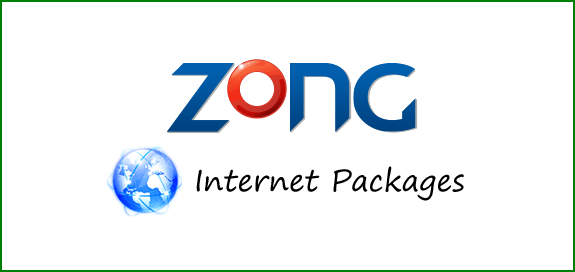 In this present era internet is necessary technology for many people. In Pakistan there are lots of people need a proper internet facility to avail and mostly cellular operators really like to use internet service by using his/her cellular phones. Zong is highly reputed telecommunication of Pakistan who always brings exceptional features to use for its valued customers. This telecommunication is newest one from other network services of Country but now it is providing better internet bundles for its subscribers from other telecommunications of Pakistan. Zong internet packages are the best features of this network and it provides an attractive internet offers with affordable rates for its customers. Maximum number of cellular operators search internet bundle to avail through mobile phones and they try to find an offer with good incentives and charges. The criteria of people is also increasing who really like to use internet service through cellular phones so this telecommunication has already launched in national market multiple buckets to enjoy fast internet service. Now your internet always in your pocket and you can communicate with your friends at anytime and anywhere in Country. This telecommunication claims to serve internet service throughout in Pakistan and all the cellular operators who connected with this network company can easily avail internet facility in urban and rural areas. The network service is perfectly same for urban and villages area subscribers of this telecommunication. It provides an excellent incentives bundle with cheap charges and all type consumers can activate offer to use in lower-rates. It has categorized three qualities internet offers for its customers and details are mentioned as below.
Zong daily internet package:
There are countless cellular operators need a daily internet feature to avail and this network has introduced three varieties options to activate for a day. Mostly people need different type tariffs internet offer to use for daily basis some consumers just need to use for checking social media websites and some cellular operators subscribe to download movies and songs so this network has created various daily internet packages of Zong with phenomenal incentives. Now consumers just need to activate daily bundle to enjoy fastest internet service of this network and avail multiple things by using internet feature without any issue.
Zong weekly internet package:
This network provides single internet offer to avail for a week. Mostly cellular operators like to activate single weekly internet buckets because they don't like to activate offers on daily routine so this telecommunication has launched a single weekly internet package of Zong and customers can enjoy fastest 2G internet facility by using it. The charges are reasonable of this deal and consumers get countless internet volume to use for seven days. Now you can avail fastest internet service for a week to communicate with your friends through internet technology.
Zong monthly internet package:
This network has launched an exceptional monthly internet deals for subscribers and it doesn't have any competitor to give internet offers for thirty days of its valued customers like this telecommunication. It has created multiple quality internet features to use for thirty days and categorized different varieties options for subscribers to use. Customers can easily activate any monthly internet package of Zong to avail and communicate with friends. All the consumers know how much incentives they need to consume for thirty days so you can easily choose your preferable internet to enjoy for next thirty days.
The list of internet features is mentioned as below:
| | | | | |
| --- | --- | --- | --- | --- |
| 2G Internet Bucket Name | Charges | Incentives | Validity | Subscription Procedure |
| Daily Mini | RS 5 | 20 MBs | 1 Day | SMS mini send to 6464 |
| Daily Basic | RS 15 | 100 MBs | 1 Day | SMS db send to 6464 |
| Daily Premium | RS 25 | 200 MBs | 1 Day | SMS dp send to 6464 |
| Weekly Package | RS 70 | 700 MBs | 7 Days | SMS weekly send to 6464 |
| Monthly Mini | RS 50 | 150 MBs | 30 Days | SMS m 150MB send to 6464 |
| Monthly Basic | RS 150 | 500 MBs | 30 Days | SMS m 500MB send to 6464 |
| Monthly Premium 1GB | RS 250 | 1 GB | 30 Days | SMS m 1GB send to 6464 |
| Monthly Premium 2GB | RS 300 | 2 GBs | 30 Days | SMS m 2GB send to 6464 |
| Monthly Premium 4GB | RS 650 | 4 GBs | 30 Days | SMS m 4GB send to 6464 |
| Monthly Plus 10 GB | RS 1500 | 10 GBs | 30 Days | SMS m 10GB send to 6464 |
| Monthly Plus 20 GB | RS 2500 | 20 GBs | 30 Days | SMS m 20GB send to 6464 |
| Monthly Plus 30 GB | RS 3500 | 30 GBs | 30 Days | SMS m 30 GB send to 6464 |
Activation method:
Prepaid customers can also activate these bundles by dialing *6464# and then select feature from menu option.
This facility is also available for postpaid subscribers and they can activate these buckets to use internet by dialing *7788# and select bundle from menu list.
How can check remaining resources of Zong internet Packages:
Consumers can check remaining resources by dialing *102 then press call button.
There are no charges to check remaining resources.
Further Information:
This telecommunication has authority to vary rates and incentives at any time without any notify of its consumers.
Subscribers can also avail other internet features of this network with these bundles.
Online users can also activate these internet bundles from official websites of Zong.
Click here to check 4G offers of this telecommunication.
Check further Zong internet packages are available as below: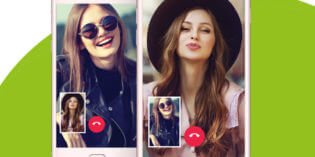 Zong introduces one more time fantastic service for its valued subscribers of Pakistan. This is first time in the history of telecommunication in Pakistan there Telecom Company is providing free WhatsApp service in all across Country. This is amazing news for all cellular users who are connected with Zong network because they can easily avail […]