Telenor Djuice Call Packages Daily, 3 Days, Weekly and Monthly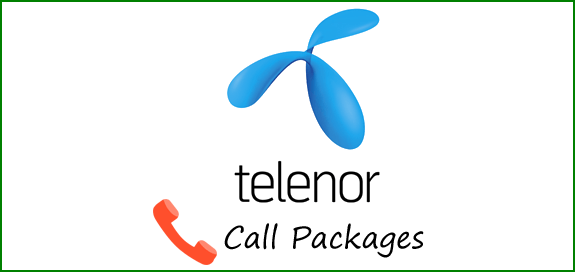 Telenor is of finest telecommunication company and it is serving telecom services in different Countries of the world. Telenor is also providing its service in Pakistan and the largest numbers cellular operators are available in Pakistan who uses telecom facility of this network for communicating with his/her friends or someone else by using Telenor SIM connection. It is providing opportunity of postpaid and prepaid telecom connections for its valued consumers and cellular operators can easily buy prepaid or postpaid SIM connections of this network for using on daily routines. Telenor has organized unique incentive for its valued subscribers and it has launched two types SIM connections for using. It has introduced Talkshawk and Djuice network connections of its valued consumers of Pakistan and cellular operators can buy it any Telenor connections as per his/her choice.
Telenor brings exceptional calling offers for Djuice SIM users and it has introduced some exceptional Telenor Djuice call packages for using with astonishing incentives. This network has brought call packages with fantastic tariffs and subscribers can easily activate Djuice calling offer for communicating with his/her friends or anyone else without any hesitation. Djuice provides daily, 3 days, weekly and monthly calling offers with cheap charges and all the cellular operators who are using Djuice connection can activate any offer for availing calling packages of Djuice with correctly. Get the complete details of various Djuice call packages from the below with categories wise.
Telenor Djuice Daily Package:
The name of this offer Djuice 3 ka scene offer.
Subscribers can activate this package by dialing *345*031# and then press call button.
The charges of this feature are RS 12 plus tax.
Subscribers can make unlimited calls on Friends and Family numbers.
Consumers also get 200 SMS bundle for messaging on any local network of Pakistan.
Users also receive 5 MBs internet bundle for using internet service.
The validity of this offer is for one day (24 hours).
Telenor Djuice 3 Days Package:
Consumers can activate by dialing *730#and then press call button.
The charges of this offer are RS 25 plus tax.
Subscribers receive 250 Telenor minutes for calling.
Users also get 500 SMS for messaging on any local network numbers of Pakistan.
Consumers also receive 15 MBs volume for using internet facility.
The validity of this package is 3 days for using.
Telenor Djuice Weekly Call Package:
This name of this offer is Djuice weekly plus offer.
Consumers can activate this package via dialing *345*88# and then press call button.
The charges of this offer are RS 125 plus tax.
Subscribers get 150 calling minutes for call on Telenor numbers.
Users also receive free RS 50 balance to avail for calling or texting.
Consumers also get 2500 MBs internet data for availing internet facility.
The validity of this offer is one week (7 Days).
Telenor Djuice Monthly Call Package:
Subscribers can activate this monthly calling package via dialing *2*22#.
Subscribers can make calls on Telenor numbers in just 2.5 per hour after subscription this package.
The subscription charges of this feature are RS 10 plus tax.
The validity of this offer is for one month (30 Days).
How to UN-Subscribe Telenor Djuice Call Packages:
All these packages will be automatically DE-activated after end of validity and subscribers don't need to DE-activate these offers.
Further Information:
These call packages are only available for prepaid subscribers of this telecommunication.
Only Djuice SIM users are eligible for using these calling packages of Telenor.
Subscribers receive confirmation message from help-center after activation any package of this network.
Call setup charges will be charged of 0.15 on every call.
Telenor also provides other Djuice calling offers for its subscribers and users can also use other calling offers of Djuice with these offers.
This network keeps rights to change or vary charges or incentives of these features at any time without being informed of its consumers.
This telecommunication has also authority to DE-activate any package at any time without specific notification.
All taxes will be applied for using these features.
You can get other Telenor Djuice Calling Offers details from the below: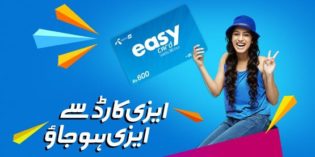 Telenor introduces once again reliable card feature for its valued subscribers of Pakistan. It has launched Telenor EasyCards simple, plus and weekly options in telecom market of Pakistan and subscribers can buy it any Telenor EasyCard as per their own requirement. This network is providing multiple incentives for using in these cards and consumers can […]