VOICE Mobiles Pakistan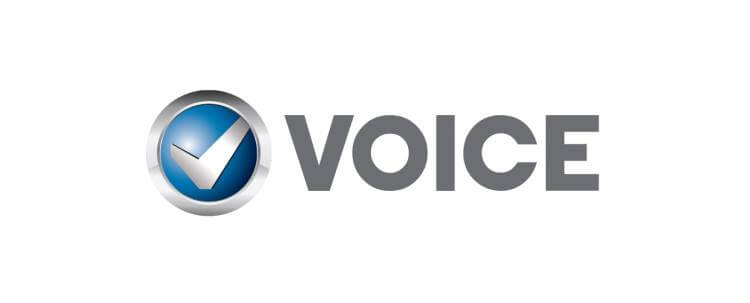 Voice mobile is the Pakistan mobile manufacturing company. This company has founded in September 2013. Now it is highly popular mobile hand-sets brand in Pakistan and there are many cellular operators are considering for buying Voice mobiles in Pakistan because it provides multiple quality of options in feature and smart phones of its valued customers. This is also first mobile manufacturing company of Pakistan who is providing various hand-sets of Pakistani people. This company is also working for launching its cellular phones other countries of the World and it will be surely make customers from other countries of the World. Voice mobiles are available all over in Pakistan in different prices and it provides such a cheap prices feature phones for its customers. There are no other mobile brand is providing cheap prices feature phones like Voice Mobiles because this is Pakistan wire-less hand-sets manufacturing so the rates of its models are extremely low from other mobiles company.
Voice smart phones are available all over in Pakistan and the largest numbers cellular operators are buying smart phones of this company it provides low rates of its launched smart phones. It provides reliable feature of its smart phones and customers can easily avail all smart feature in Voice hand-sets. Buyers can buy Voice smart phones in just RS 3500 only this is an amazing for all middle class cellular operators of Country because now you can easily buy smart phones in reasonable rates. It provides all features in smart phones and customers also get 2G and 3G enabled internet option in its launched smart phones. The camera qualities of its launched cellular phones are truly an amazing and buyers can easily avail camera for making videos or capturing images after buying cellular phones.
Voice Company is very reliable mobile manufacturing brand of Pakistan and it provides strong body device of its hand-sets and customers don't need to be worry about any damage while using cell phones of its Company. It provides different quality and prices hand-sets for using and customers can also buy favorite color and model hand-sets. This company is also providing various QWERTY keypad feature mobiles for customers as we all know the demand of QWERTY keypad is very high in Pakistan so now you can buy feature phone with shape like BlackBerry mobiles and keypad in reasonable rates. It provides android operating system in its smart phones hand-sets and customers can easily use it without facing an issue. The battery back of its Voice feature and smart phones are an excellent and customers don't get battery low problem while using it. Voice mobiles are available in your nearest cellular shop in Pakistan and if you really want for buying amazing hand-set in reasonable rates so just visit and buy cellular phone of this company in cheap prices.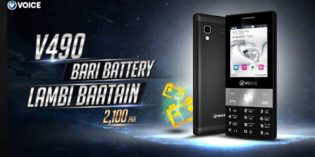 Mobile Name: Voice Mobile V490. Mobile Details & Specifications: Voice Mobile brings one more exciting feature phone for all its valued buyers of the World. Voice has launched new mobile phone of V Series V490 with amazing features. This is very light and stylish feature phone of Voice Company along with latest features. It is […]