QMobile Pakistan
Q Mobile Pakistan is highly popular Mobile brand of the Country. It provides various kinds of cellular phones for people of the country. This is such an exceptional Mobile company of Pakistan who is providing countless cellular phones for the people of Country. This brand has launched in national market of Pakistan in 2009 and now it is most famous brand of Pakistan who is providing various cellular phone varieties for the people. The head-office of Q-Mobile in Karachi and the name of the owner is Mohammed Jahangir Khan. It gives attractive marketing advertisement of each and every product and there are largest people of Country are considering various kinds of devices use of Q-Mobile. It provides different kinds of devices for using and it has launched feature phones with reasonable purchasing rates for the customers and all the lower class people can easily purchase feature phone of Q-Mobile for using without facing any issue. The variety of various feature phones of this brand is truly exceptional, and customers can easily avail Wi-Fi and Bluetooth service by using various feature phones of Q-Mobile.
This company is an exceptional for marketing of its products and it easily attracts of Pakistanis people for purchasing devices of this network. It has introduces phenomenal Q mobile smart phones for the people with affordable rates and now days in Pakistan the largest numbers of people are buying various smart-phones of this brand for using on regular basis. It provides Android system in the smart-phones and all the buyers can easily use smart-phone of Q-Mobile with Android feature. It provides various smart phones with different Q Mobile prices and people can easily purchase smart-phone according his/her range of pocket. This company has launched various cellular phones electronic advertisements with super stars Kareena Kapoor, Fawad Khand, Priyanka Chopra and others. It provides full smart-phone facility in the devices and customers get fastest processor system of various device of this company.
This is highly famous Mobile brand of Pakistan and it has countless customers throughout in Country. There are different class of people are using various cellular phones of this brand and it has also launched reliable Tablets in national telecom market for people. Buyers get the entire feature in tablet device and the system of processor is android and all the android users can easily use Tablets of QMobile without any problem. As per our research it has earned almost 1.4 billion rupees in previous year 2015 and now this is big cellular brand of Pakistan and mostly people are buying various devices of this company for using on regular basis. It has two thousand rupees feature phone and also fifty thousand smart-phones for customers, and people can easily purchase any class mobile of this brand for using.
Get the details of QMobile prices individual basis from the below: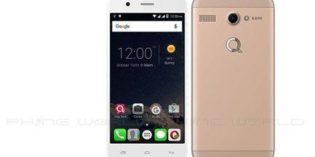 Mobile Name: QMobile Noir i2 Pro Mobile Details & Specifications: QMobile introduces Noir Smartphone in reasonable priceand after huge selling success of QMobile Noir i2 now it is launching sequence QMobile Noir i2 Pro version. Noir i2 Pro provides Android OS Lollipop system with Quad-core 1.3 GHz reliable processor system. The best thing of this […]