Complete Details of Telenor Internet Packages 2017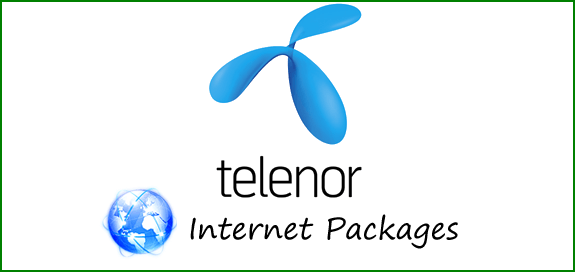 Using internet has become a compulsory thing in today's day and age. If you own a phone and it doesn't have a GPRS system in it, you would be considered quite ignorant for not getting yourself acquainted with such technology till now and might regret it whenever you would see your friends browsing internet on their phones. Internet has helped human being solving hundreds of daily life issues. Now, you can make yourself appear knowledgeable by using Google and getting to know about the answer of a tricky question in s split second. Now, you do not need to download music and then store it in your phone ruining all of your phone memory. Rather, you can just browse your favorite songs and listen to them live from the internet. However, for that you need to have a phone with a GPRS system and a good internet package. When it comes to looking at the various kinds of internet packages provided by the companies, one can surely say that Telenor Internet Packages are the best ones to get your hands on.
Telenor Internet Packages have always stood apart from the rest of the world whenever it comes to the reliability as well as the convenience. A good network must have a fast internet speed that will help you out Googling reliable information in the smallest period of time. When it comes to testing the speed, there is no doubt in the fact that telenor has one of the best speeds made available by all the networks. On the same hand, the Telenor Internet packages come with a huge variety making sure that at least one of that variety falls accurately into your convince of the budget. If you have a huge budget, you can go for the monthly telenor djuice Internet packages. The monthly telenor internet packages not only come with a flexibility of not you having to subscribe the package again and again but also provide you quite a high volume of MBs. Along with that, when you go for the weekly internet package, you have to pay a lesser amount of money for the subscription process. The convenience with the daily internet package is that you do not need to worry about your balance getting reduced time and again solely because of the internet package that you do not even want to use. A daily internet package comes with a flexibility of not subscribing it on the day when you do not need to use it.
If you are looking for the answer of the question, How to subscribe Telenor Internet Packages, you have come to the right place! Keep one thing in your mind and that is the fact that you cannot use the same code again and again to subscribe the different kinds of internet packages provided to you by telenor. Rather, you need to know the three different types of the codes and use them whenever you need to subscribe a package of Telenor related to the internet services provided by the company.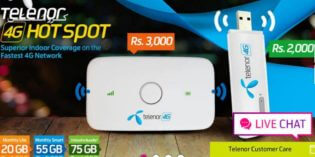 Telenor introduces mind-blowing 4G devices with the slogan of Telenor 4G Hotspot. It is an amazing device has launched from this network for using internet service with speedy Telenor 4G internet feature. This is first time in history of Telenor in Pakistan it has launched exceptional 4G internet devices for people of Pakistan with affordable […]